Kraven The Hunter, the next movie set in Sony's Spider-Man Universe (SSU) after Morbius, continues the trend of Anti-Heros as they continue to broaden the possibilities of the Spider-Verse. Aaron opened up with none other than the Amazing Spider-Man, Andrew Garfield, in an interview via Hero Magazine on playing the popular Spidey villain.
Stunt Training For Kraven The Hunter
I'm good! I'm in England, I'm not in London but just outside, close to the production office [for Kraven the Hunter]. I'm staying here because I've got a bunch of stunt training to do for this movie, so the director and I are bunking up for the next couple of weeks.
On Spider-Man: No Way Home
My two younger ones are ten and twelve, and their generation's Spider-Man is Tom Holland. But the fifteen-year-old said [about Andrew], "He's my Spider-Man!" Then our generation's is Tobey [Maguire]. [both laugh] The new film is just actually fu***ng fantastic [Holland, Maguire, and Garfield are all in the movie], I had one of the best experiences in a cinema I've probably ever had. It was a combination of so many things, and I think the undercurrent is that the whole world has experienced this thing together over the last two years – every generation – and in this film, you've got every generation coming together to fight evil. There's nostalgia in a lot of movies at the moment, like with Ghostbusters… reflecting but embracing it all at the same time to say, "Look at how far we've come." It was really moving. I don't know if you ever got to be in a cinema seeing Spiderman but f***, boy, the whole audience! Firstly, I haven't been to a cinema-like that – where we've all got masks on, everyone was vaxxed – it's a packed-out cinema and the whole crowd is like, "Ohhhh!" and then like "Ohhhh!" Screaming and cheering, that atmosphere inside a cinema is what's going to bring back movies in such a big way. It's a commercial, big blockbuster but it tapped into so many emotional beats and delivered in such a way that I don't think any other Marvel movie has been able to accomplish. It was just brilliant and moving.
On Portraying The Character
Andrew Garfield praised him and said-
You look perfect right now, your body, your face, that beard, that hair. It looks like you're straight out of a panel of the comic books, that's awesome.
to which Aaron replied-
You do come at it from another angle, which is back-to-front for me. It's like you're coming at it from the physical aspect, because that's what you can see from a comic book. You go, "Oh, he looks like that, so I have to look like that." You see that and then you start to backtrack and dig deeper, and go, "This is where he originates from, then he has this relationship and that relationship…" You just hope that you're going to portray something that you can bring to life. There is, again, room for an interpretation and you want to be able to bring something and let it pop off the page. It's another new challenge, we talk about putting yourself under pressure all the time. I don't step away from controversial sh**, I don't know what it is, but I'm always drawn to the thing that might actually give me a f****ng stroke!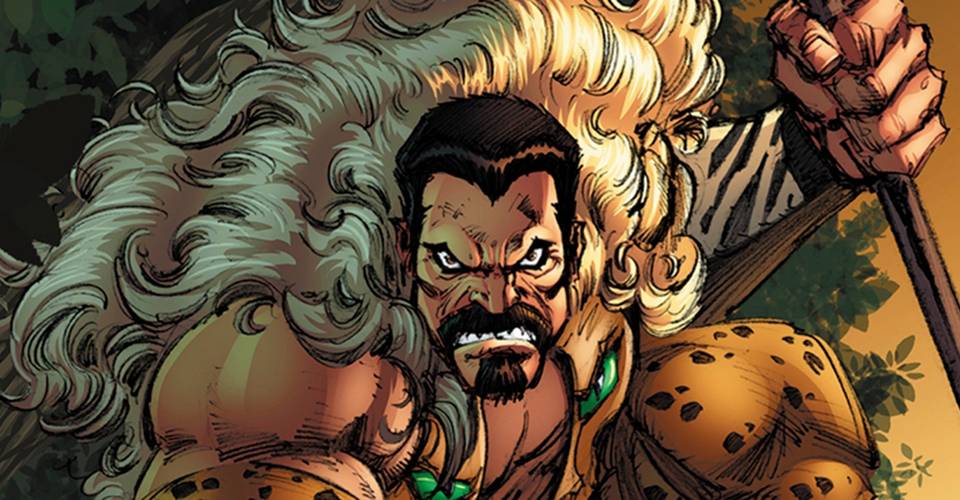 When Will We See Kraven The Hunter ?
Kraven The Hunter is scheduled to release on January 13, 2023, unless it gets delayed(which we hope not!).