The first episode of Marvel Studios' Moon Knight will be out in 5 days, and Marvel has been bombarding us with promos that are filled to the brim with Easter Eggs, nods, and references to different characters within the MCU we have already seen, and which are yet to be introduced.
---
'Marvel Studios Waiting Room' Promo
---
Werewolf By Night
Beside Ethan Hawke, there is a framed image of Werewolf By Night Vol 1 #32, which was Moon Knight's debut in the comics. This is also a nod to Werewolf By Night, who will be the primary character of Marvel's 2022 Halloween Special.
Doctor Strange
On the wall adjacent to Oscar Isaac, Marvel Studios' Employee of the Month is shown to be Benedict Cumberbatch, a nod to how Doctor Strange characters have been shown or mentioned in almost every single MCU( Marvel Cinematic Universe) Phase 4 project, which is why Benedict Wong likes to call it 'Phase Wong'
WandaVision : Agatha Mentioning the Sorcerer Supreme
The Falcon And The Winter Soldier : Falcon Mentioning Doctor Strange
What If….? : Doctor Strange tries to revive Christine Palmer
Shang Chi : Wong fights Abomination
Eternals : Dane asking Sersi if she was a wizard like Doctor Strange
Spider-Man: No Way Home : Doctor Strange making everyone forget Peter existed
Thanos
On the wall adjacent to Ethan Hawke, there is a Poster(?) with a frame of Thanos about to snap from Avengers: Endgame, with the text- "IT'S A SNAP! Complete your annual review", obviously referencing the snap.
The Watcher
Framed right beside May Calamawy, is an image of the watcher, captioned-
"Watch Something, Say Nothing
*This is a spoiler-free zone"
which describes the purpose of the room, as well as what the watchers are assigned to do, as in the watcher's own words-
I observe all that transpires here, but I do not, cannot and will not interfere. For I am the Watcher.

The Watcher
Moon Knight Posters
Framed behind May Calamawy, are three Moon Knight posters which were released officially by Marvel Studios on Twitter.
Here are the posters in Full-Resolution-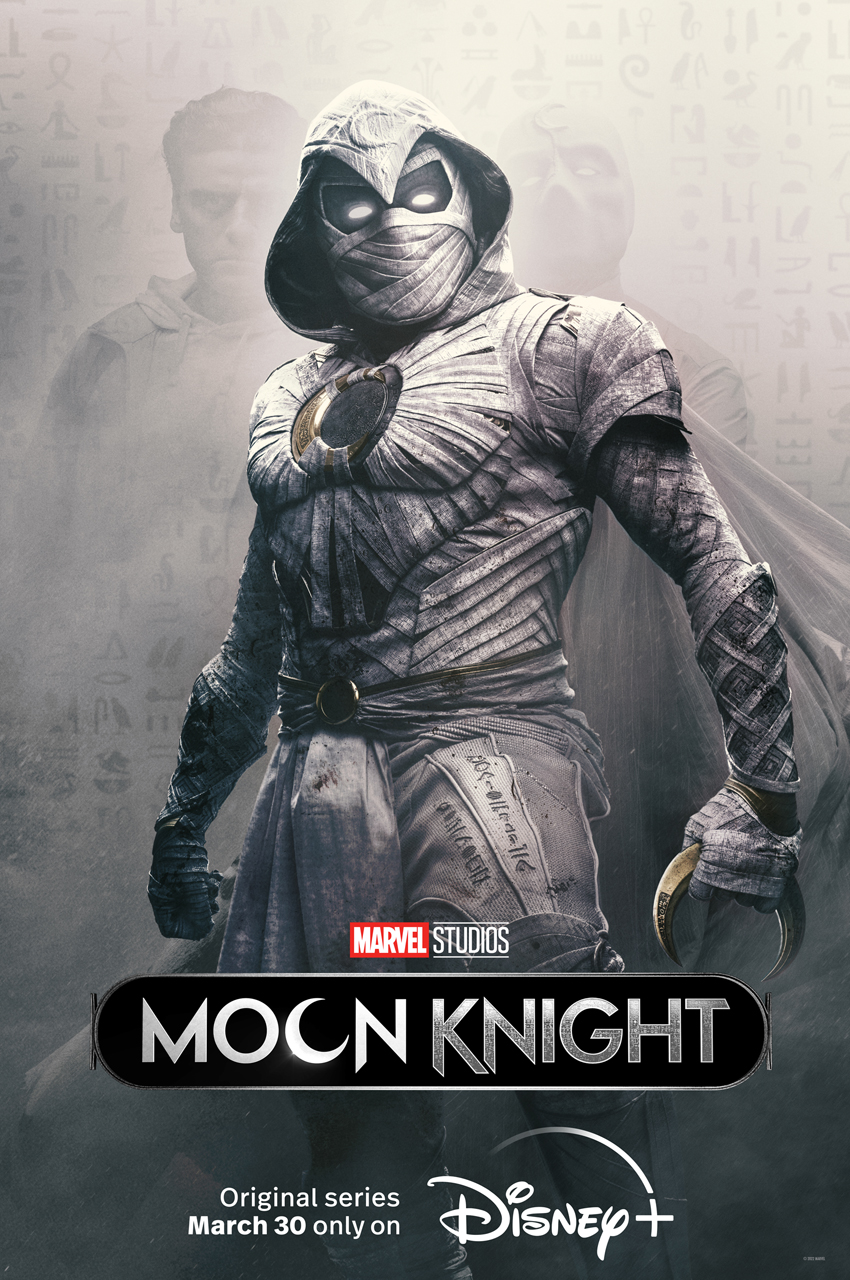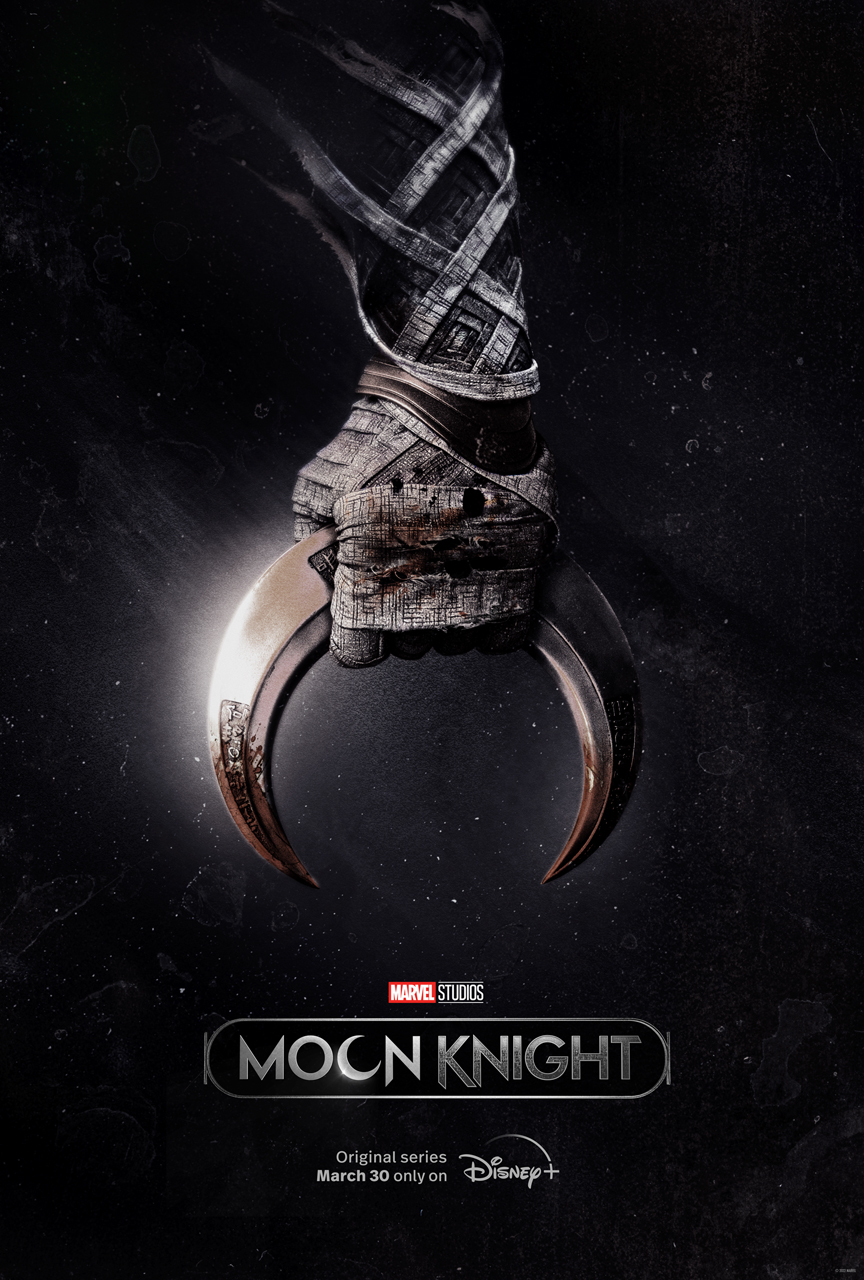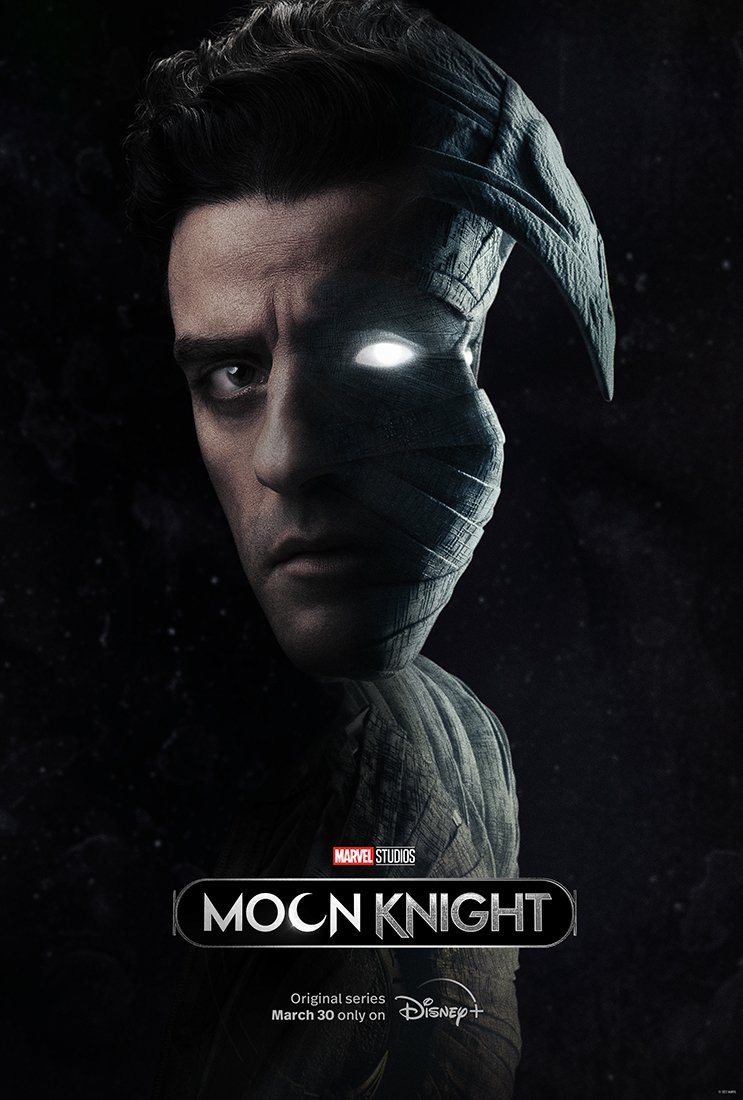 Groot
In the promo, May Calamawy fidgets with a Baby Groot Toy, which slips out of her hands. This is a nod to the character as well as his upcoming miniseries, I Am Groot.
Hawkeye
Next to the Moon Knight posters, was a dartboard with an arrow at the bullseye, which is definitely a reference to Hawkeye, whom we last saw celebrating Christmas with his family and Kate Bishop.
When Does 'Moon Knight' Come To Disney+?
Moon Knight will release its first episode on 30th March 2022, exclusively on Disney Plus.