Marvel's presentation at D23 Expo is over, and it has received mixed opinions from the fandom, that is, the faction that wasn't seated in the hall itself. Marvel might not have revealed the cast for the upcoming Fantastic 4 movie, but it very well makes up for it with the exclusive footage shown for Loki Season 2, Black Panther: Wakanda Forever, Ant-Man and The Wasp: Quantumania, She-Hulk: Attorney At Law, The Marvels, Echo, and Ironheart.
In this article, we will break down the exclusive footage shown for Loki Season 2, with descriptions of the scenes, and audio transcriptions.
Loki S2 Trailer Breakdown
This season appears to pick up right where we left off in the S1 Finale, with Loki being stuck in another timeline where the TVA was openly ruled by a Kang/He Who Remains Variant, unlike the sacred timeline where the TVA employees were indoctrinated to follow the "Time-Keepers" who were later revealed to be sentient robots. This variant of Kang has a more comic-accurate look as well.
The footage begins with the God of Mischief stepping out of an elevator in an alternate TVA in a disoriented state.
Loki keeps glitching in and out of time and reality, seemingly because he is in another timeline. He has to fight hard to even walk across a hallway. He pleads to the Mobius M. Mobius variant and the Hunter B-15 variant and warns them of the threat that is about to wreak havoc on the Multiverse.
In the next scene, Loki uses the TVA's time sticks to prune the walls, which reveal a mural depicting Kang himself. The Mobius Variant is also present in this scene.
We also see a new character, portrayed by Ke Huy Quan, who seems to be an archivist in the alternate TVA.
We get a glimpse of an old Hollywood premiere, in which Loki and Mobius wear vintage tuxedos. A behind-the-scenes look at this can be viewed here.
This is followed by a sizzle featuring:
Sylvie listening to records in a music shop
Loki and Hunter B-15 in the streets of New York
Casey pushing a cart
Ravonna Renslayer
Loki falling through the middle of the TVA building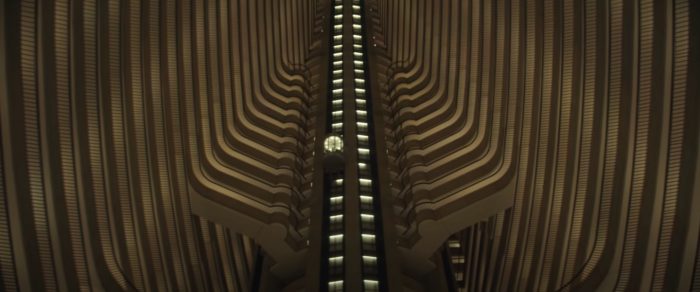 When Will Loki Season 2 Release?
The second season of Marvel Studios' Loki will release in Summer 2023, only on Disney+.