If you look carefully around the 1:35 minute mark of the new Doctor Strange in the Multiverse of Madness trailer, you can spot a familiar character. MCU fans are starting to speculate that Monica Rambeau's MCU variant will be appearing as Spectrum.
Who Is Spectrum? – Marvel Comics
In Marvel Comics; Monica Rambeau adopts the superhero alias, Spectrum.
Spectrum has a vast history now in Marvel Comics having affiliated herself with teams such as the Mighty Avengers and Strikeforce. Spectrum was even teased in WandaVision by using a similar suit design on Monica's 'space' suit.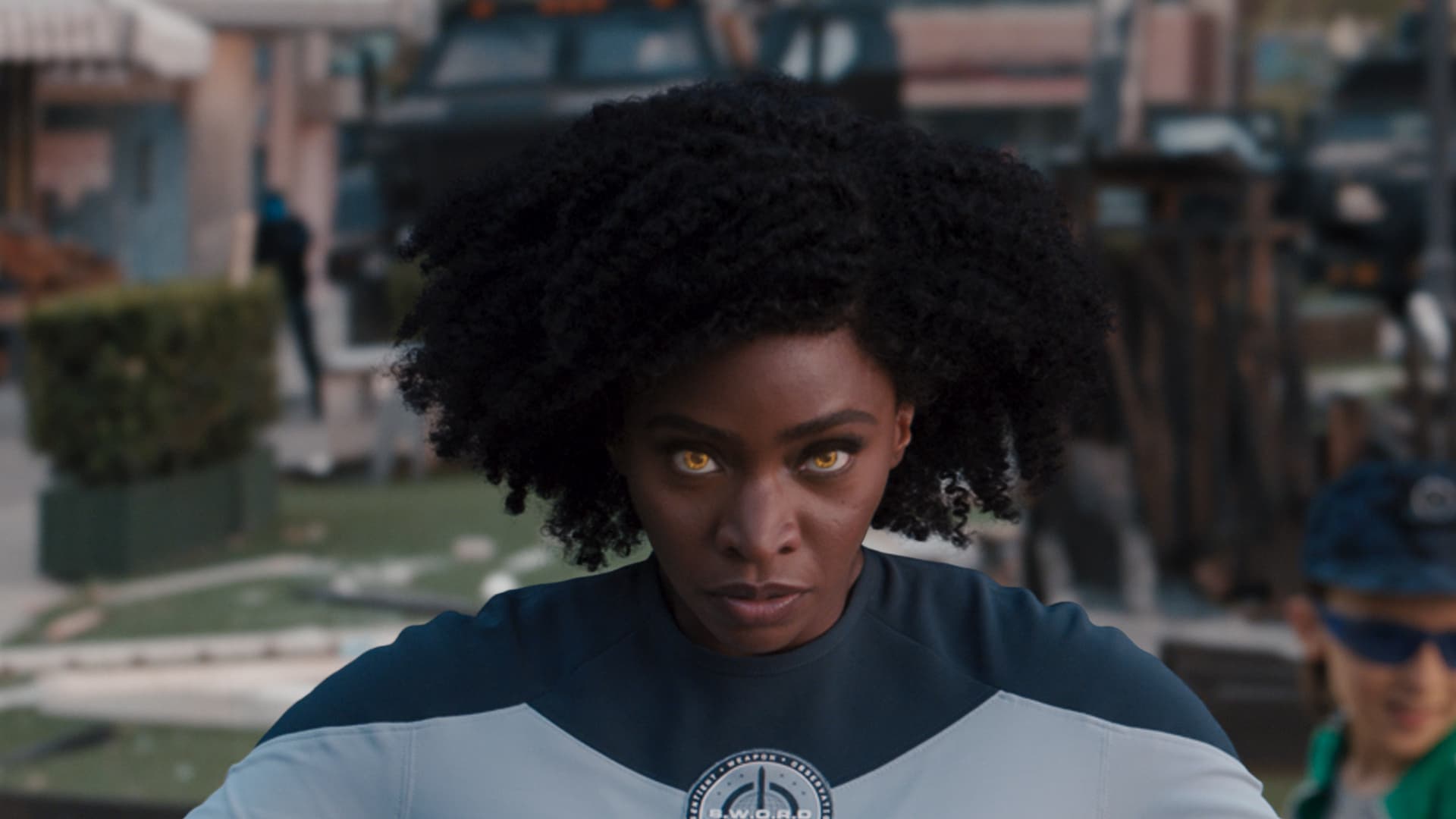 WandaVision seemingly confirmed that the MCU will be adapting Monica's Spectrum storyline. Monica Rambeau will also be joining Captain Marvel in the upcoming "The Marvels" MCU movie. This adds even more fuel to the fire as Spectrum's comic counterpart was tied directly to Captain Marvel.
---
I will be sharing my breakdown and theory in an upcoming post on how what and why Monica Rambeau will:
be a variant of her WandaVision (MCU) version
be a member of Marvel's Illuminati
be wearing a 'Stark Tech' suit in Doctor Strange 2
See you there!