Moon Knight, the upcoming MCU series which explores the depths of Marc Spector's mind, and the ancient gods of Egypt, has revealed a new still on a new interview by Total Film. Oscar Isaac will be proving his Marvel worthiness, once again, with his upcoming lead-in the action-packed series coming soon to Disney plus.
Moon Knight's New Still Via Total Film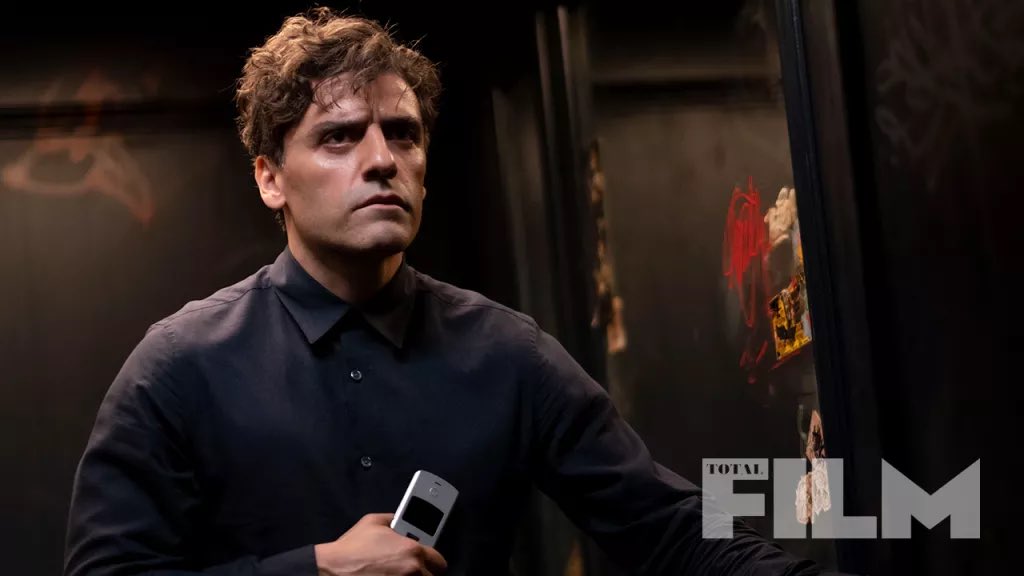 The above image is from the scene where Steven (Oscar Isaac) first spots Khonshu. While Steven stands in a hallway waiting for an elevator, you see this in the trailer. We will write more about Khonshu in our upcoming Lore section here on CoveredGeekly.com. However, until then here is a little background check.
Steven spots Khonshu Clip (press play)
The ancient Egyptian god of the moon is in fact Khonshu, make sense right? He is also the creator of Moon Knight himself, as far as Marvel Comics go anyway. Possessing Steven (Oscar Isaac) and "gifting" him with abilities.
It will be available, exclusively, on Disney Plus this March, the 30th of March to be exact. Marvel might surprise us with a two-episode premiere if we're lucky. Although, at the time of writing this, Moon knight is apparently set for a one-episode premiere.