The first episode of Moon Knight is almost a week away, and all of us can feel the hype for watching the MCU's(Marvel Cinematic Universe) first serious character study, since Iron Man, as Oscar Isaac himself had said. This series is going to take a deep dive into the MCU's Egyptian mythology, and introduce us to Khonshu, Anubis, and various other gods from the lore of Moon Knight.
In an exclusive Interview by RadioTimes.com, and in a press conference by Entertainment Weekly, Oscar Isaac conveyed how he joined the cast of Moon Knight, and how he felt playing Steven Grant.
On Joining The MCU
"For me, it was all reservations, It was months of smashing my head against a stone wall like, 'Is this the right thing to do?' I thought, 'I shouldn't do it. Maybe maybe' "… "I had just kinda got out of the whole, you know, big machinery of Star Wars. And I was like, 'I just really want to do character studies. And I don't know.' "

Oscar Isaac, via RadioTimes.com
Why He Wanted To Play Steven Grant
"I couldn't help but feel that there was this opportunity there, that's the risk, sometimes you have an idea of what you want to do. And then something comes to you. And I just kept thinking about it…….and then suddenly Steven Grant started appearing for me, and I started doing it around the house for my kids and my wife, and they kept asking me to do it. And I was like, 'Alright, well, maybe there's something here.'"

Oscar Isaac, via RadioTimes.com
Changing His Take On The Character
"It wasn't necessarily written that way at all, and so I thought, 'OK, well, let me see what Kevin says about this.' And so I had a meeting with Kevin, I said, 'This is how I'd want to do it.' And he said, 'Yeah, OK, go for it.'
"And it's funny, because afterwards he told me they didn't know what the hell I was doing. And they weren't sure it was going to work at all. But you know, in the end, I'm glad we did that because everyone says it kind of makes the show."

Oscar Isaac, via RadioTimes.com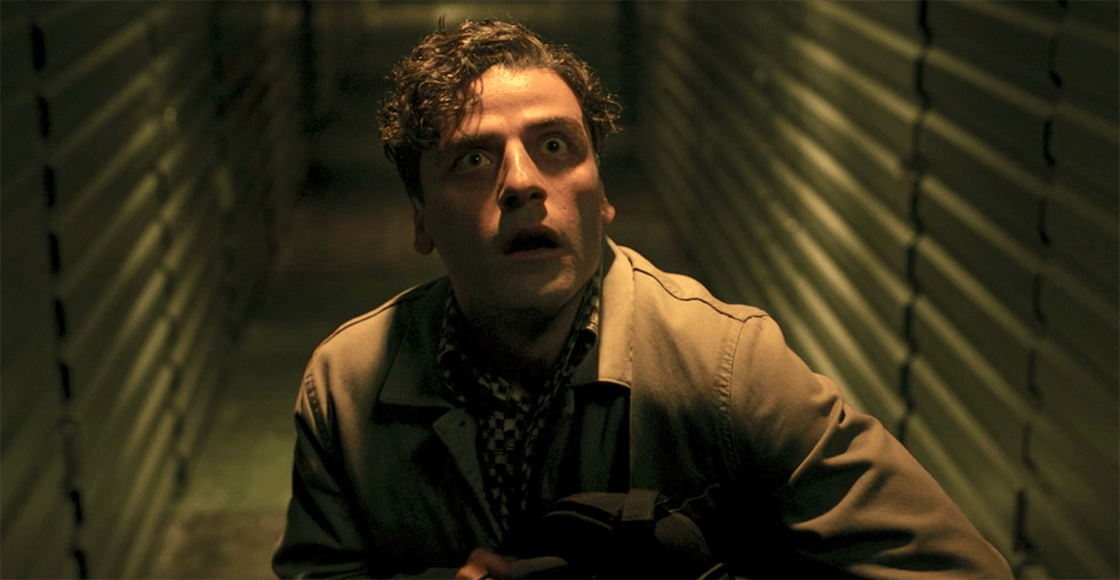 The Origins Of Steven Grant
When I asked why the show was set in London, the answer was, 'We just have too many characters in New York.' So, it seems like…let's change it up! Let's do an ex-pat in London. I love English humor like The Office, and there's so much of that humor that I find so funny. So, I thought there's an opportunity here to make him [very] English! What if Peter Sellers was approached with a Marvel project? What would he do?
And so I started thinking about that, and that led me to Karl Pilkington from An Idiot Abroad. Not so much for his accent, but just his sense of humor and the way that you can't tell if he knows he's being funny. Then I thought about the Jewish community in London, and where a lot of that community is from, and Enfield is an area. I listened to accents that were sort of Northeast London, and then just committed to that. It wasn't just about his accent, it was about his timid-ness and his wanting to connect to people but not quite knowing how."

Via The Illuminerdi
When Does 'Moon Knight' Come To Disney+?
Moon Knight will release its first episode on 30th March 2022, exclusively on Disney Plus.