While Sony's Spider-Verse saga proceeds to thrive and raise bars of excellence with Spider-Man: Across The Spider-Verse, their live-action SSU continues to merely exist after the release of Venom, Let There Be Carnage, and Morbius. The next titles in line are Kraven The Hunter and Madame Web. After being delayed from October 6, 2023, to February 16, 2024, we have more than a year and a half to pass till its release.
Madame Web is currently everyone's most anticipated live-action Spider-Man-But-Not-Actually-Featuring-Spider-Man movie. Not long after some set images and videos for it surfaced online, a new fight scene from the upcoming standalone movie has been revealed.
New Set Video
A new set video from Madame Web features Dakota Johnson, Celeste O'Connor's stunt double, and Tahar Rahim. For convenience, let's just call him 'A', and Celeste's stunt double 'B'. In the footage, the stuntpersons rehearse the action and perform the final take afterward. The lighting makes it looks like vehicles may be exploding right below them, or at least set on fire. Here is a brief description of the action:
Dakota Johnson is lying down right behind A, who looks exhausted. B slides on the suspender cables and attempts to hit A with a baton of sorts. A blocks it in defense and grabs B's clothing.
Who Are These Characters?
In August 2022, The Cosmic Circus exclusively reported that Celeste O'Connor would portray Mattie Franklin AKA Spider-Woman.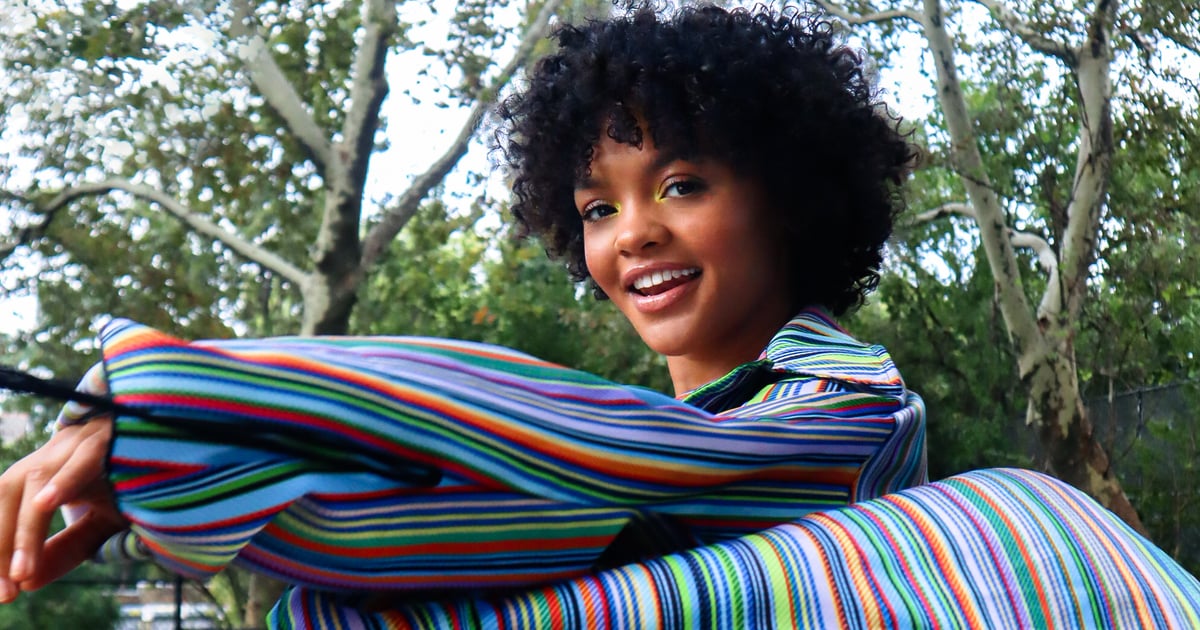 Just a few days ago, industry insider Daniel Richtman reported that Tahar Rahim will portray Ezekiel Sims, who will be the villain of Madame Web.
So, there we have it. The characters fighting in this scene are Mattie Franklin and Ezekiel Sims. Now that you know the context, here's the description again.
Cassandra Webb is lying down right behind Ezekiel Sims, who looks exhausted. Spider-Woman slides on the suspender cables and attempts to hit Ezekiel with a baton of sorts. He blocks it in defense and grabs her clothing. Meanwhile, the roadway below them is lit up in flames.
New Set Images From Madame Web
Instagram user @atlanta_filming posted 4 new images of Dakota Johnson on the set of Madame Web.
They reaffirmed that the hooded figure is indeed "Dakota Johnson as Madame Web".
While earlier set images from production featured Dakota Johnson with Black Hair, she sports white hair in these. This confirms that Dakota will portray Cassandra Webb and not Julia Carpenter. This may indicate a time jump between different scenes in the movie.
Both the images above are of Dakota Johnson on the set of Madame Web. While she wears the comic-accurate Julia Carpenter outfit on the left, she resembles Cassandra more in the second image. This is really confusing as Dakota is supposed to be playing Cassandra, while Sydney Sweeney will portray Julia Carpenter. Hopefully, this will get cleared up soon.
When Will Madame Web Release?
Madame Web will release in theaters on February 16, 2024.
Marvel 2022 Release Schedule
Werewolf By Night: 7 October 2022
She-Hulk: Attorney At Law S1E9: 13 October 2022
Black Panther: Wakanda Forever: 11 November 2022
The Guardians of the Galaxy Holiday Special: December 2022